Five days in the Stone Age – my visit to the Veddas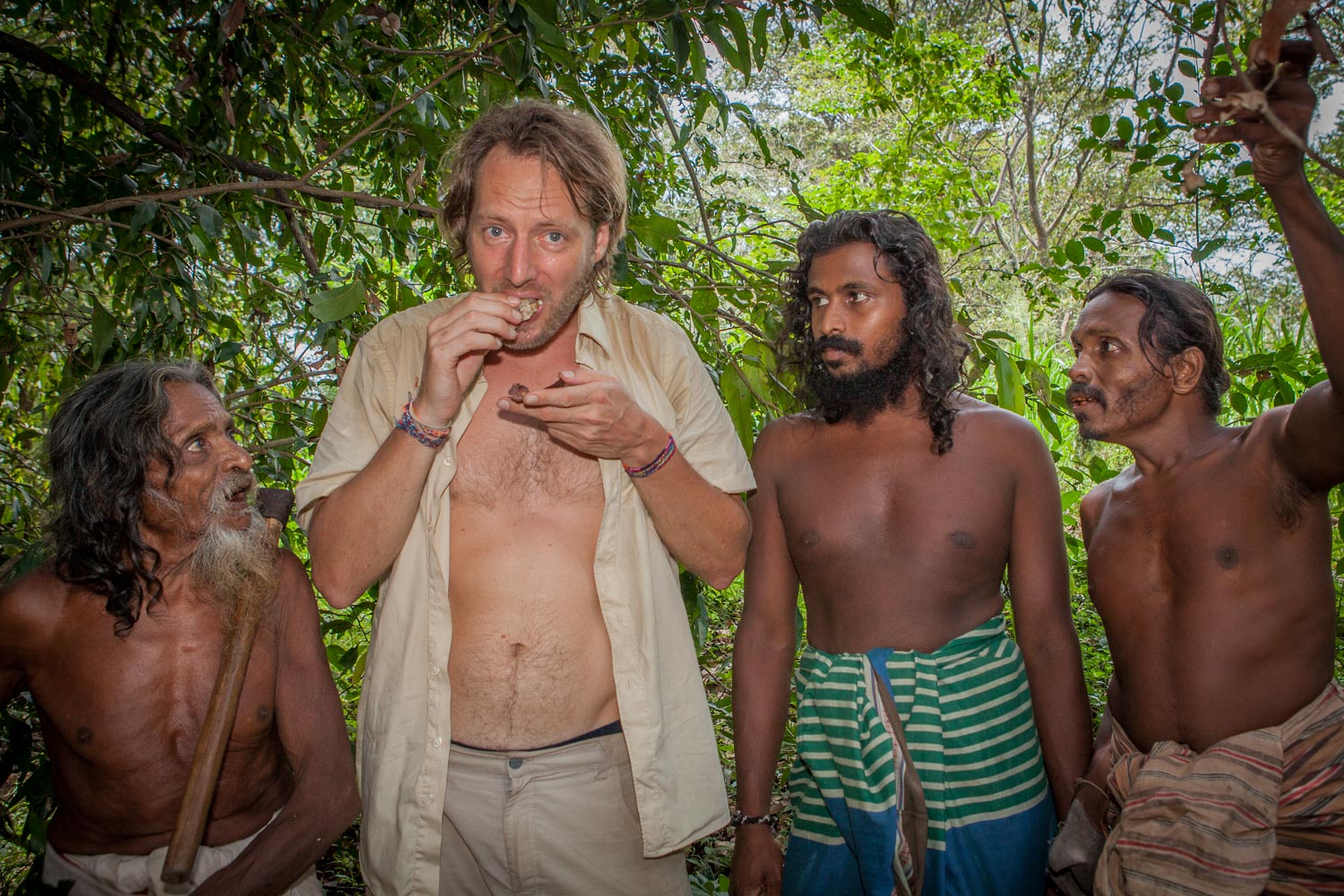 Me, devouring a wild honeycomb gathered before in dizzying height by Guna Bandiya (right). I have to admit, it wasn't easy for me to bite into this "larvae home", but the taste was overwhelming: Sweet, fine, aromatic!
The Veddas are the indigenous people of Sri Lanka. Only a few still live very originally on the edge of a national park, far away from electricity and running water. For five days I take part in the life of the Veddas.
Sorry, no search results were found.
Please try again.