When you are at the edge of your comfort zone or feel fear, you have two options: A and B. Let's look at option B first. You act courageously. That's good. No matter what the outcome: You learn and grow.
But you don't always have to be courageous. You can still choose option A: Do nothing. Acting as always. Not mustering any courage. Perhaps for good reason.
Now imagine the same hairy situation. But this time you hear no call for courage. No question about option A or B. Maybe you feel a little sensation in your heart. Not enough to call it fear. Maybe excitement. Either way, you act immediately. The thought 'Oh, this takes courage' doesn't even come up. Because now you have something you didn't have before: self-efficacy.
Self-efficacy is a set of well-trained skills that you always have at your disposal. Like a craftsman who just pulls a tool out of his toolbox and starts working. This self-efficacy has come about because you have mastered many uncomfortable situations. Now you know your way around. You simply know how to act.
Others need courage for that. You no longer need it. You draw from a wealth of experience, from what is already there. And that is better than courage: that is self-efficacy.
Self-efficacy is also what our Adventure Transformation Weekend in Austria in May 2023 is all about: Come along! Learn. Experience. Grow!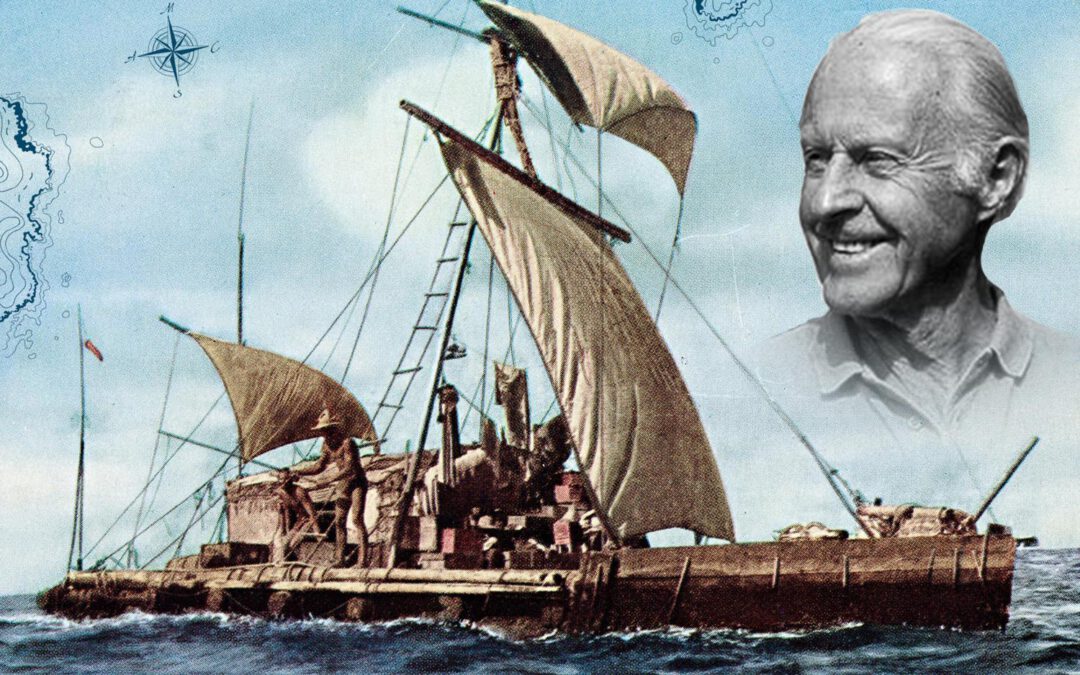 On the 20th anniversary of his death
4 Min. Thor Heyerdahl, one of the most important explorers, discoverers and adventurers of the 20th century died 20 years ago today. What can you learn from Thor Heyerdahl as an entrepreneur, startup founder, manager, or ambitious human being? From my perspective, there are four main things. Get inspired!
Read more