My heart beats like crazy. The lioness appears in our range of vision. She looks around and then stares directly at us. I will never forget those piercing eyes. And then something else happens that I will never forget: The lioness roars! She is 25 metres away and could get here in three or four seconds. But she turns her head away and walks on, leisurely, and disappears into the bush. Goodness gracious, what have I gotten myself into?
Two days earlier, a human chain made of nine persons set off from Makuleke Camp in South Africa's Kruger National Park, headed by lead guide Bruce Lawson. He is followed by his deputy Nepomuk. Both work as educators at Eco Training, one of the largest qualification institutes for field guides and rangers in Africa. Both carry heavy shotguns. Loaded. They must be able to use them without hesitation. To finish off attacking predators like buffalos, elephants, or lions.
Third in line is the group's greenhorn: me. I am followed by six trainee rangers. They almost finished their 55-day training "FGASA Field Guide Level One". If you want to introduce lodge guests to the wilderness, you also must complete the last module: The Wilderness Skills Course. This is the course we are in now. It is focused on encounters with wild animals in which our six future field guides must prove correct behaviour.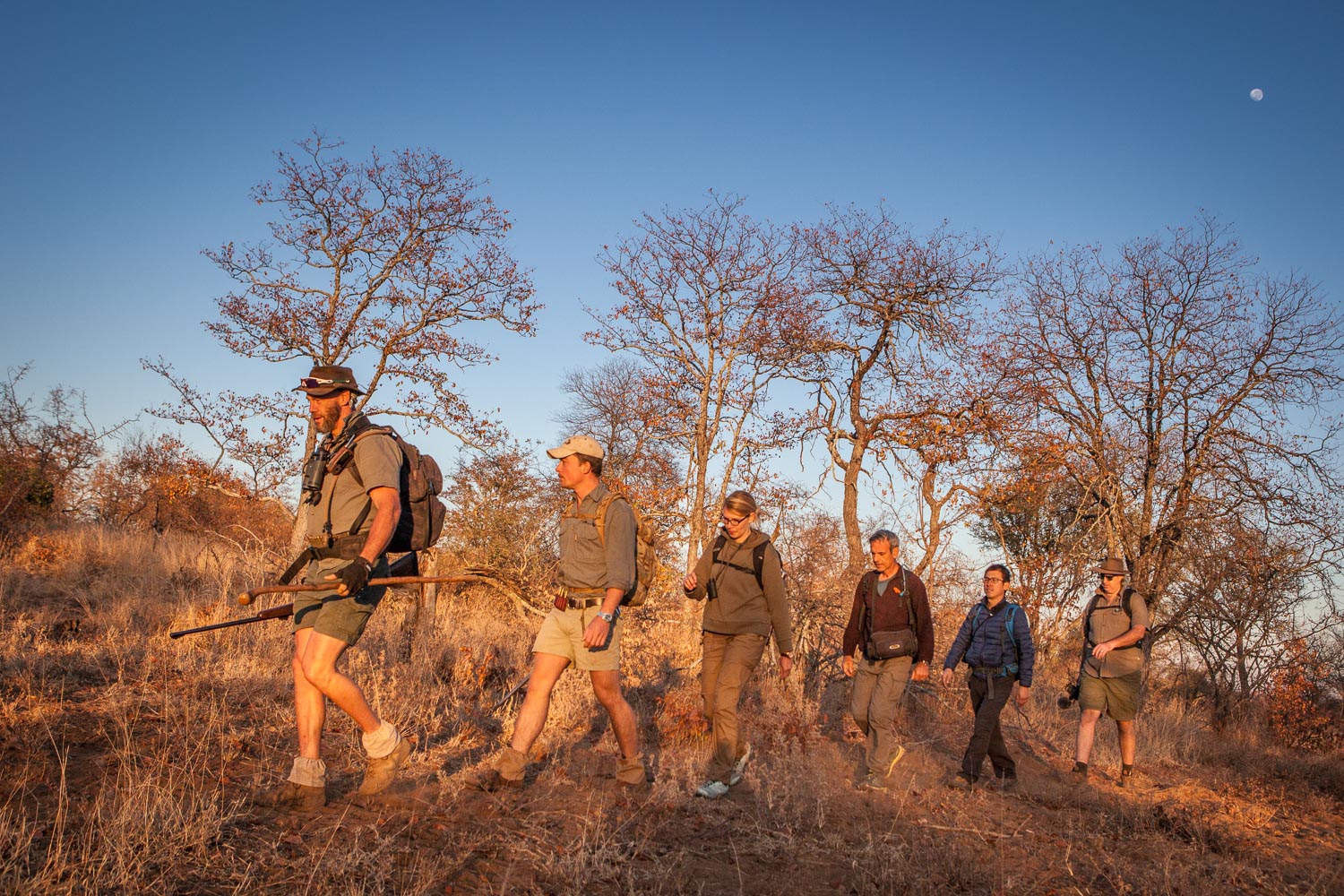 It's a wonderful morning in the Selati Game Reserve: We go on another day hike through the wilderness, this time with Lead Guide Ross and Backup Christiaan.
I am the only outsider. I want to take photographs and write about this experience. A few months later, Germany's largest nature travel magazine TERRA publishes my results as a 12-page-story and also in the magazine Business Punk I am allowed to have my say over 5 pages
Two things I learned for life
Three days in the bush – and some more in different camps – including animal encounters, deeply connected personalities, fascinating landscapes, immense nature insights, and wonderous sounds at night – they all sum up to one of the most mesmerizing experiences I've had ever been on. Here are the two most important learnings.
1. Habituate an 'I can figure it out' attitude
In nature, misbehaviour can be fatal. Especially when encountering animals that are dangerous for humans. Or eating poisonous fruit, going into unknown waters.
The basis of misbehaviour is mainly not-knowing. I simply did not know how to behave when the lioness roared at me. I would have run away. Bad idea! That would be a clear sign for the lioness that I am a flight animal. It would have chased me and most likely killed me. I learned: In case of a lion charge, you do not move. You claim your room. You provide space for the lion to turn away. "Shout at him. Shit your pants, but don't move. Body language is key." taught me Rob, who runs a wildlife channel on YouTube. Ok, got it, I thought. Learn or die. Fortunately, there was no more dicey lion encounter.
As human beings, we are adaptation experts. It is one of our most important survival and dissemination concepts. Charles Darwin wrote: "It is not the strongest of the species that survives, but rather, that which is most adaptable to change."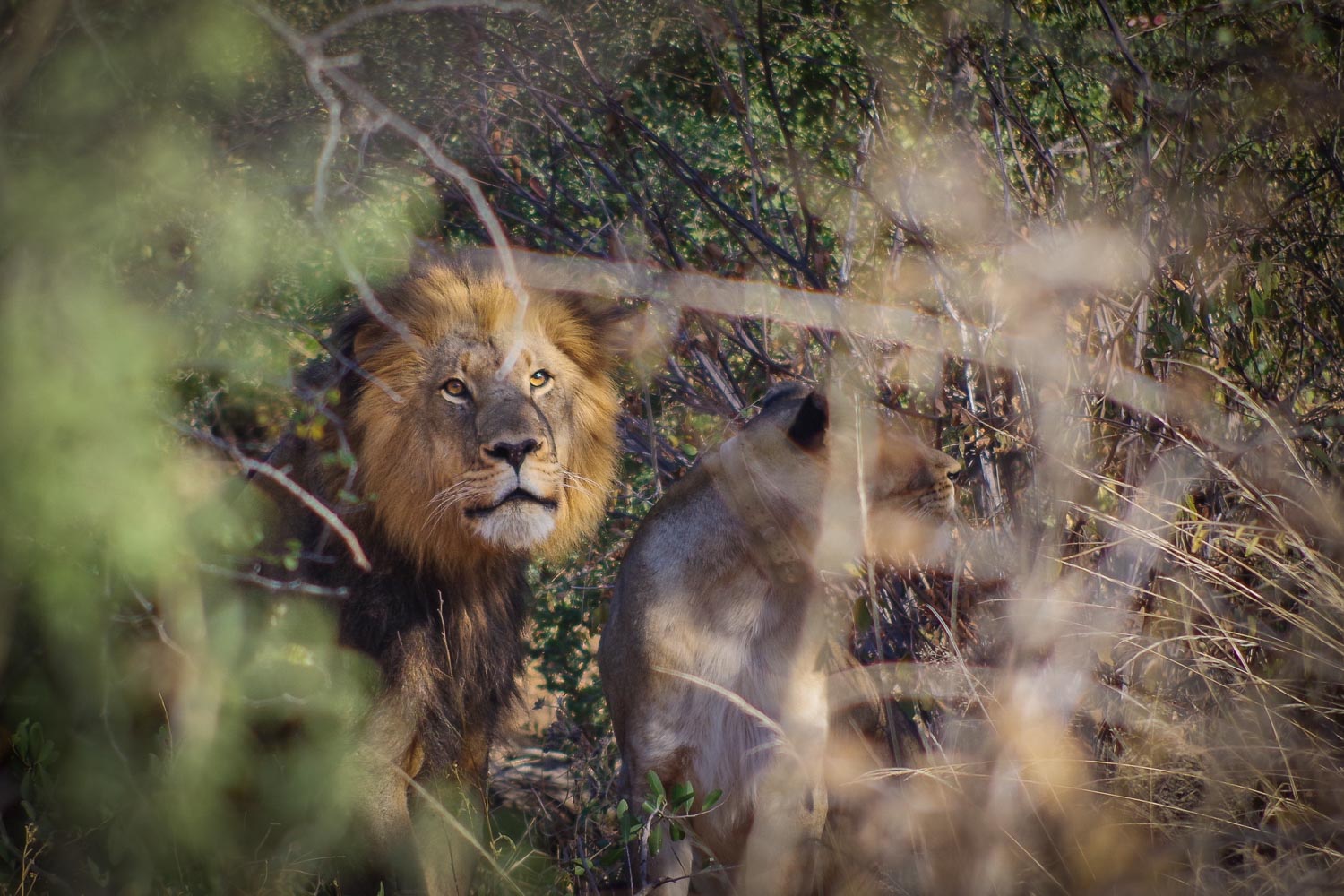 A look that no one in our group will ever forget: we are being assessed by a wild lion. Photo by Stephane Zemiro.
In one of my other lives, I work as a management consultant. I have to quickly learn new domain knowledge, identify key influencing factors and present crisp solutions. That's what I like about that job. Getting to know new stuff and, on a higher level, understanding meaning and importance. Over decades, I raised and trained one essential attitude behind everything I do: I can figure it out. This allows me to bring almost everything within reach. Thanks to 'I can figure it out', I learned how to become a photographer, a writer, a free diver, a speaker, an ice swimmer, a musician and more. I extended my personal reach, my scope of action. Today, I feel well prepared for whatever life puts me on the table. And so can you.
2. Set time for 'Reflectitation'
At our night camp, the night watch is assigned. Mine is from three to four o'clock. "Keep the fire going", Bruce instructs us, "and stay front to the fire so that it lights you up. Animals see you from a distance and won't come any closer." That's what I wanted to hear. "Well … most of the animals." That's not what I wanted to hear.
3 o'clock. My night watch begins. I put a log on the fire. A strange mood spreads through me: I enjoy the peace and the melody of the crackling fire. I listen much more intensely because of lurking dangers. It rushes in my auditory canals – as if my ears had turned the volume up to maximum.
Suddenly, a grumbling and rumbling sound. What animal is that? After a moment of shock, I realise: it's my stomach, busy digesting instant noodles.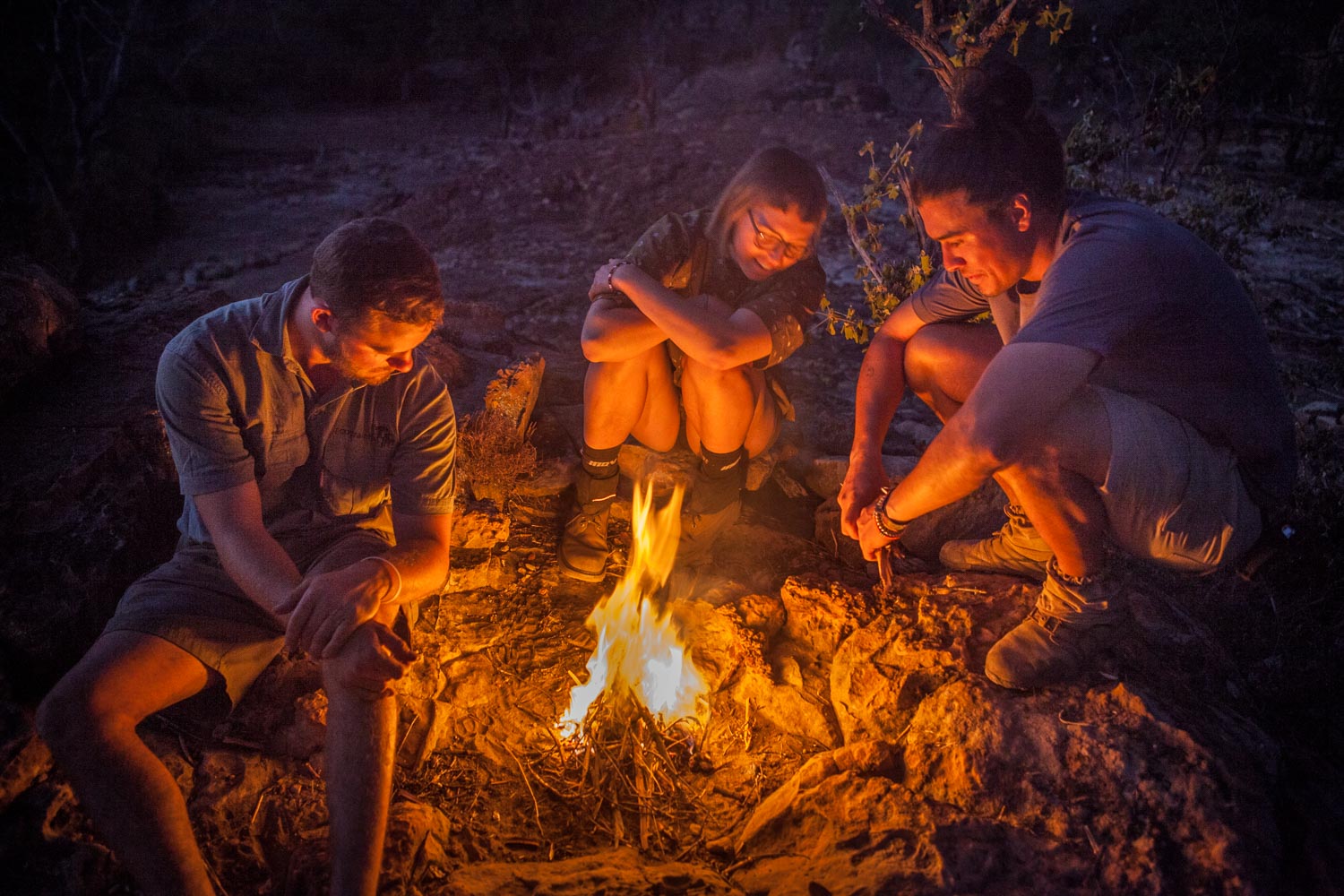 The night's camp of the second day. Each of us enjoys the campfire after 22 kilometers of marching.
Twenty minutes later: Everything worth doing has been done. Everything worth thinking has been thought through. Now there is silence and stillness in the bush. And finally inside me. Zero-point. Total default state.
I notice something in my head. Too sluggish to call it reflection, too fidgety to call it meditation. Maybe something in between. Reflectitation? It just happens. My right hand pulls out the notebook. Then the pencil moves slowly over the Moleskine's paper. I don't steer it in a direction. The pages fill.
Weeks later, I'm sifting through my South Africa notebook. My nightly campfire lines appear. I hardly remember them. What I read now is, well, bizarre. However, out of the many jumbles sparkle a few ideas. It will take months to polish them nicely. Finally, I home them in an article. And that article would not have the special flavour and character that if it were not for the campfire and the zero-point.
Summary
'I can figure it out' and 'Give space for reflectitation' – does that resonate with you? Please let me know and write to me. Thank you!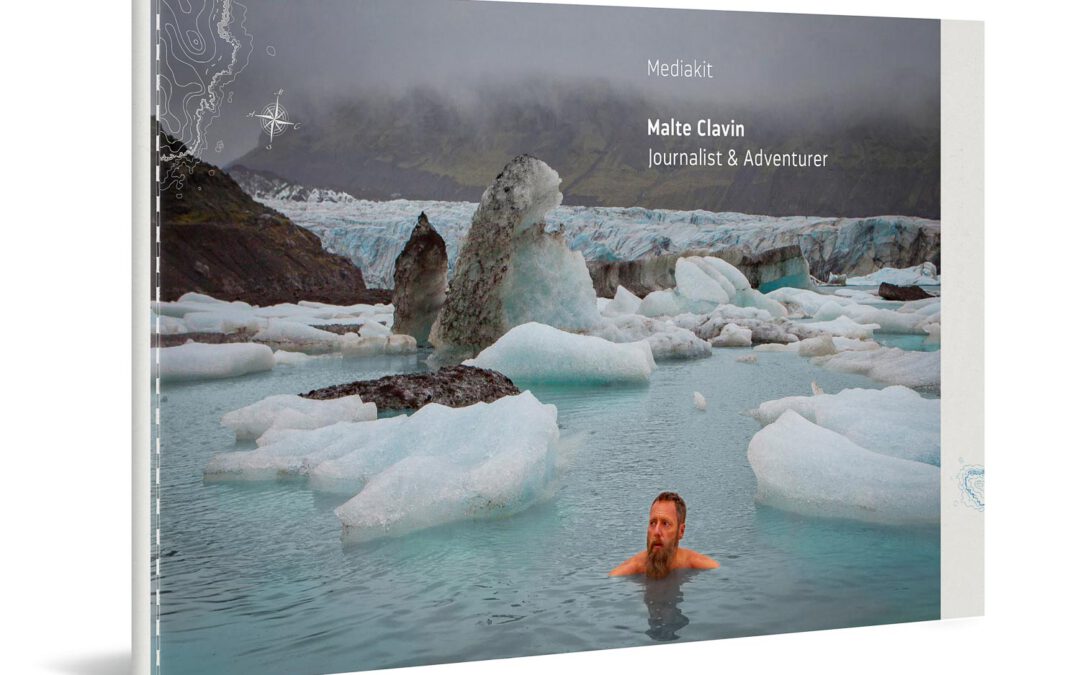 Pure inspiration
< 1 Min. In this brand new 31-page media kit, I show you my work as an adventure journalist and speaker: Expeditions, travels, challenges – everything that excites me. Let yourself be inspired.
Read more