My three fellow travellers and I wear hiking boots, functional clothing, rain gear, and a day pack. Today, on the last and most difficult day of the ascent, we will be asked to do a lot again. But that's exactly what I love about such adventures: When nature really pulls at you and it's anything but easy. Often it'an inner battle with nerves.
In a break, I take this picture of Jaime, one of our guides and porters. It is one of the rare moments when I can sense his exhaustion. Jaime wears Crocs and cotton clothes. His Guayare, a traditional hand-made backpack with only two narrow shoulder straps, carries 35 kilograms of cargo. Jaime is completely soaked.
Not a word of suffering, cursing or regret escapes his mouth.
When we arrive at the next camp, he and his fellows are already there and welcome us with friendly smiles and warm tea.
I am deeply impressed.
My goodness, what they can stand!
Since I've been back and I think I'm carrying a heavy load – with a proper suffering impulse – then I think of Jaime. I imagine that I am him. Then I carry on in silence.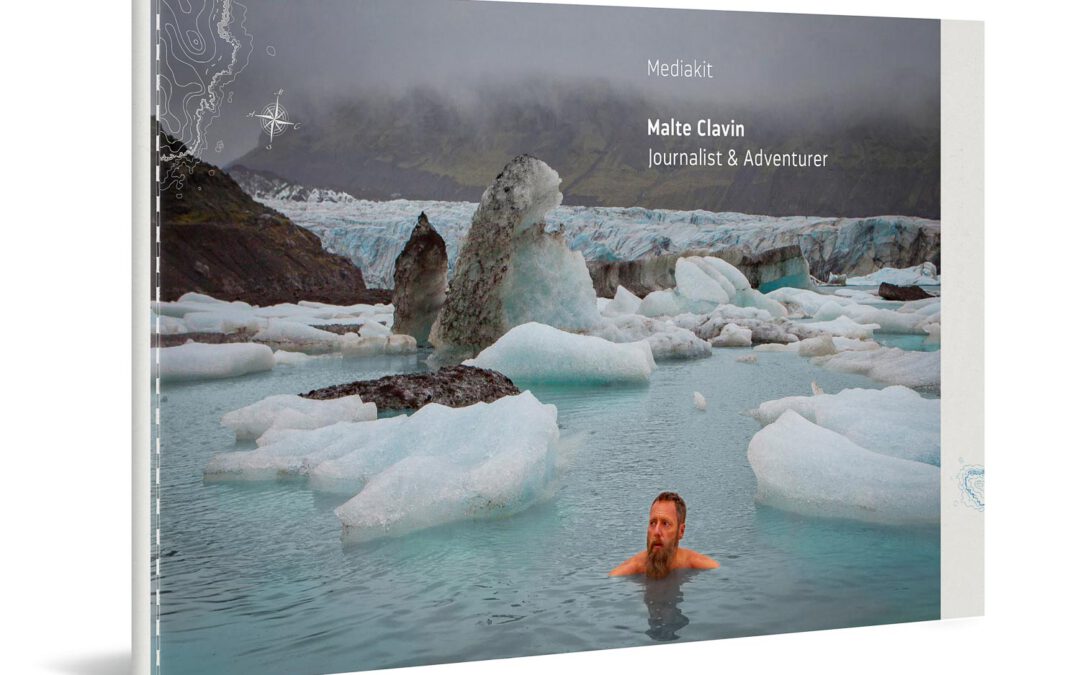 Pure inspiration
< 1 Min. In this brand new 31-page media kit, I show you my work as an adventure journalist and speaker: Expeditions, travels, challenges – everything that excites me. Let yourself be inspired.
Read more