Deafening noise, soaking wet clothes, slippery stones – not an easy undertaking, quite respectable and definitely exciting – that is the waterfall I'm in right now.
Then I see Johnny lingering still in the midst of the thundering, raging forces. Nothing can distract him from his calm. I am impressed. My finger presses the shutter release of my camera.
Today, while looking through my Venezuela pictures, I somehow got stuck on this picture – taken exactly 5 weeks ago.
Keeping calm in the midst of a roaring environment – I like that. It is a virtue. It allows you to keep something very important despite whatever noise or bustle buzzes around you: control!
And that is what I wish for you. Have a great time.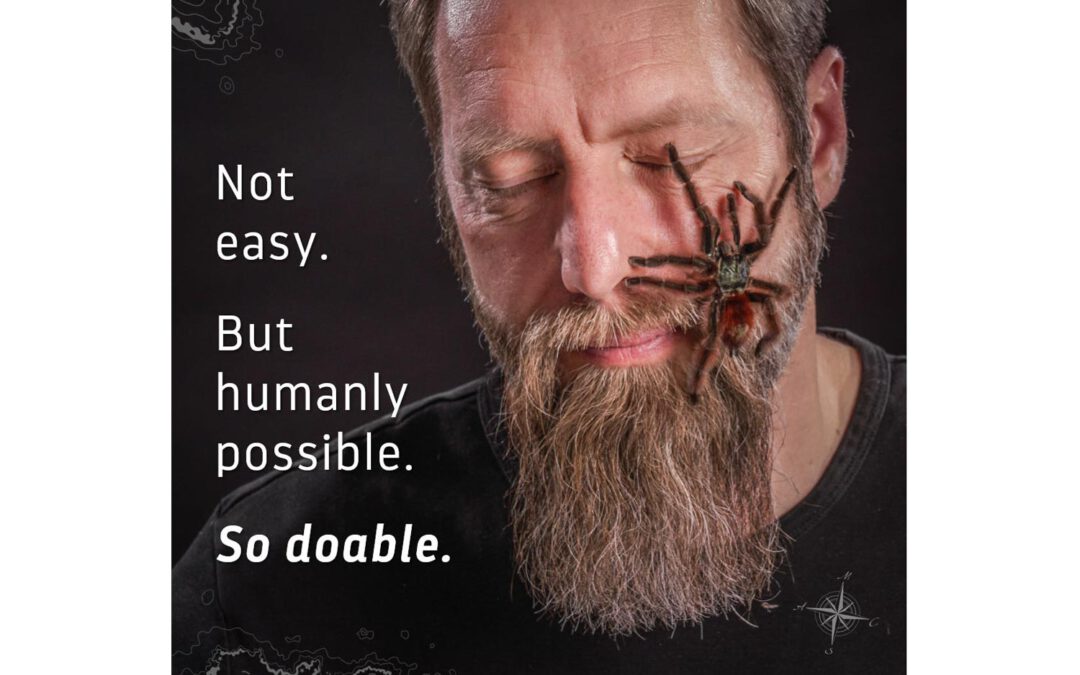 Life hack
2 Min. When I tackle a new project and doubt or hesitate, which is often, I repeat this phrase: "Not easy, but humanly possible, so doable." Like here with a desensitization with a tarantula.
Read more